About
The project aims to explore how nature-based solutions can contribute to the societal change needed to address the ongoing biodiversity and climate crisis. Partners of COEVOLVERS are working on co-designing fair nature-based solution (NBS) governance techniques, models, and practices.

The NBS approach of the project is embedded in both the human domain of the technosphere (such as urban systems) and the biosphere (such as the corresponding urban ecosystems). NBS combines human elements with natural components and processes. This results in synergetic effects and hence can be considered coevolutionary, both for the human-made environment and for nature - like an urban green space designed to create affordances for humans conducive to well-being that also sustains and enriches ecosystem diversity for non-human life. For COEVOLVERS, NBS design and implementation call for a coevolutionary understanding of how NBS emerges, formalises, and changes. The ultimate goal of the project is to provide an understanding of the genesis and establishment of fairer NBS, especially from the perspective of the most vulnerable humans and non-humans. For this reason, the project addresses people suffering from loneliness, mental health issues, educational poverty, a lack of green-space affordances, climate change, economic isolation due to their cross-boundary situation, and city dwellers in post-industrial suburbs, as well as non-humans suffering from urbanization or other aspects of the ecological crisis. Furthermore, the project partners believe that NBS should create a reciprocal relationship between humans and nature.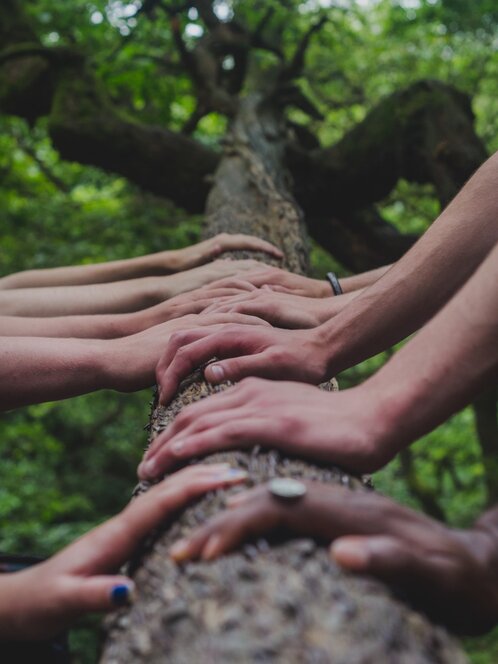 Luca Frankó
Doctor of Psychology
Info
Christopher Raymond
Professor, Ecosystems and Environment Research Programme
Info
Mária Kozová
Professor
Info
Marco Jansen
Professor at the School of Sustainability, Director of the Center for Behavior, Institutions, and the Environment Arizona State University
Info
Ugo Tojč
Director and senior project manager at the Island Development Agency
Overseas Cousins
We collaborate with three Overseas Cousins. We are co-learning and co-creating by exchanging practical experiences and theoretical approaches to NBS design and implementation.