Empowering semiotic relations for multispecies city. Kick-off in Tartu
On April 12, 2023, the Coevolvers Tartu Living Lab kicked off. The Coevolvers Tartu team along with local residents, individuals interested in urban nature, experts, and representatives from several NGOs – approximately 25 people – gathered at the historical Tartu Barge Hall situated at the river Emajõgi. The aim of the meeting was to acquaint participants, discuss pertinent issues and questions concerning urban nature in Ülejõe, Raadi, and Kvissentali districts, and formulate a preliminary action plan for the following four years.
The Ülejõe, Raadi, and Kvissentali regions are rapidly evolving and diverse areas along the Emajõgi river and on the outskirts of Tartu. They encompass important natural buffer areas for Tartu, alongside new residential construction projects and historic neighborhoods featuring older parks and cemeteries. Existing initiatives and groups (seed library, community garden, social services center) are already working towards enhancing the urban environment in these neighborhoods. The kick-off meeting served as an opportunity to bring these entities together to discuss future directions.
As a warm-up for the event, a well-known Tartu writer Mika Keränen, a biologist Veljo Runnel, and a literary scholar Ene-Reet Soovik shared their stories about encounters with non-human beings in Tartu. After that, Tartu Living Lab team gave a brief insight into the Coevolvers project and the concept of Living Lab. Timo Maran compared the idea of the Living Lab as a collaborative growth process, involving researchers and local residents, as well as both humans and non-humans.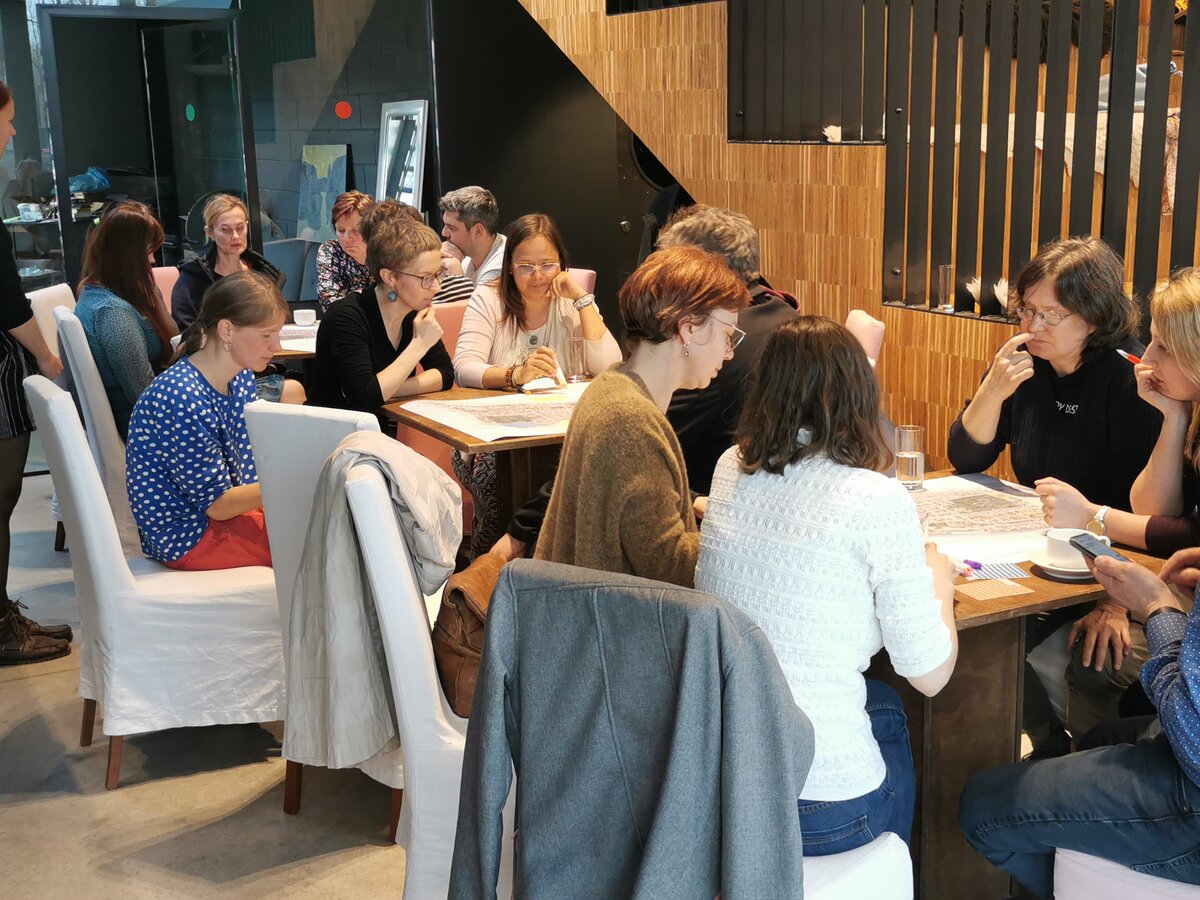 The focal point of the kick-off meeting involved a participatory mapping workshop guided by landscape architects from the NGO Elukas. The objective was to map the locations and situations, where the well-being of both humans and non-humans coincides, aiming to identify the places with the greatest potential of enhancing the shared well-being of both. The outcomes of mapping workshops facilitate identification of locations and practices within the area that encourage interspecies contacts, while also revealing some disconnections in urban nature or barriers affecting humans and non-humans.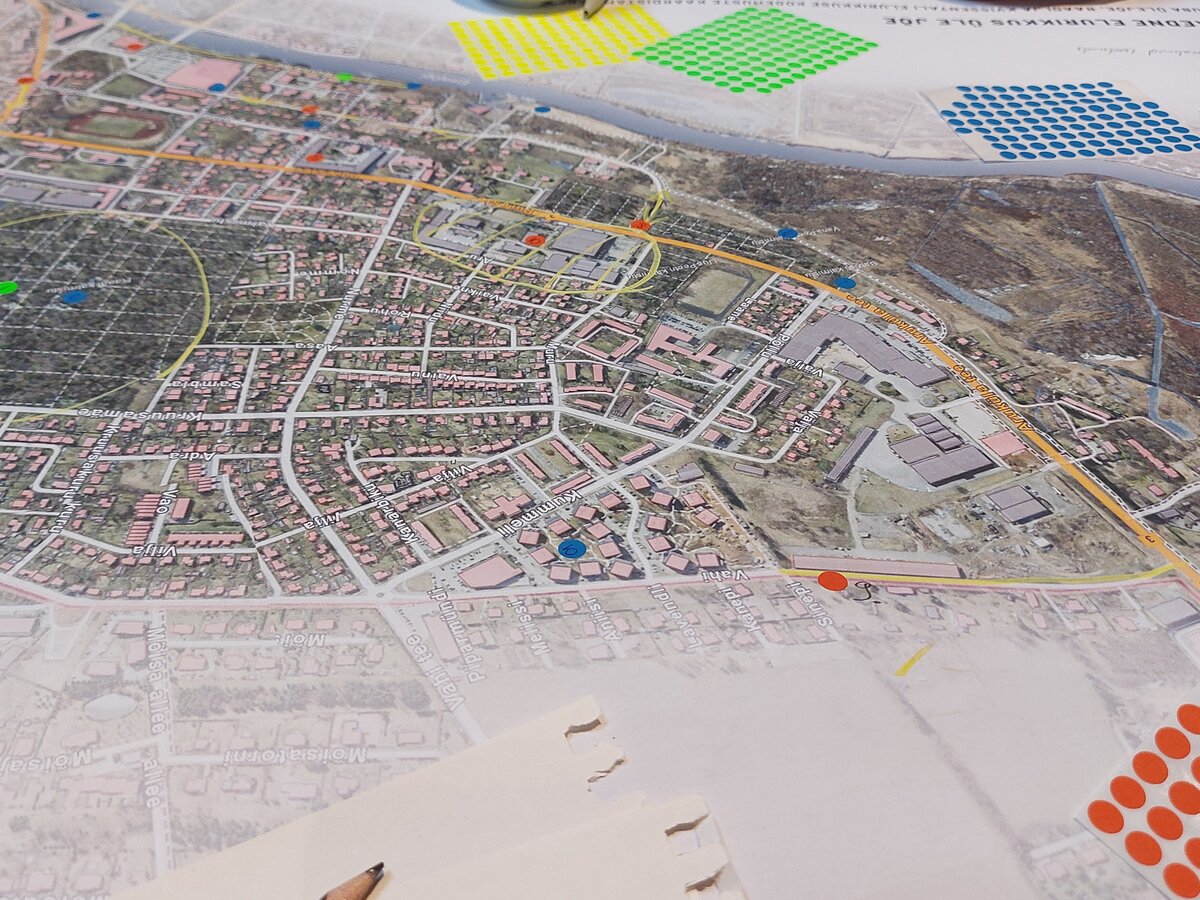 During the final part of the event, a collaborative action planning workshop took place. Together, we formulated some key topics and issues, resulting in a wealth of ideas emerging for the following years of the Coevolvers project. The Tartu team introduced some activities of the project for the coming years, while local residents and experts provided valuable insights into the type of knowledge they would need to support urban nature and multispecies interactions in the area.
Several exciting plans were made. For example, in the spring and autumn of 2023, guided walks to private gardens are organized, with experts of some species groups discussing biodiversity-friendly gardening practices. Additionally, a permaculture workshop is set to be held at the local community garden, specifically designed for district residents. For 2024, the initiative of gathering stories and pictures of human encounters with non-human species is planned.