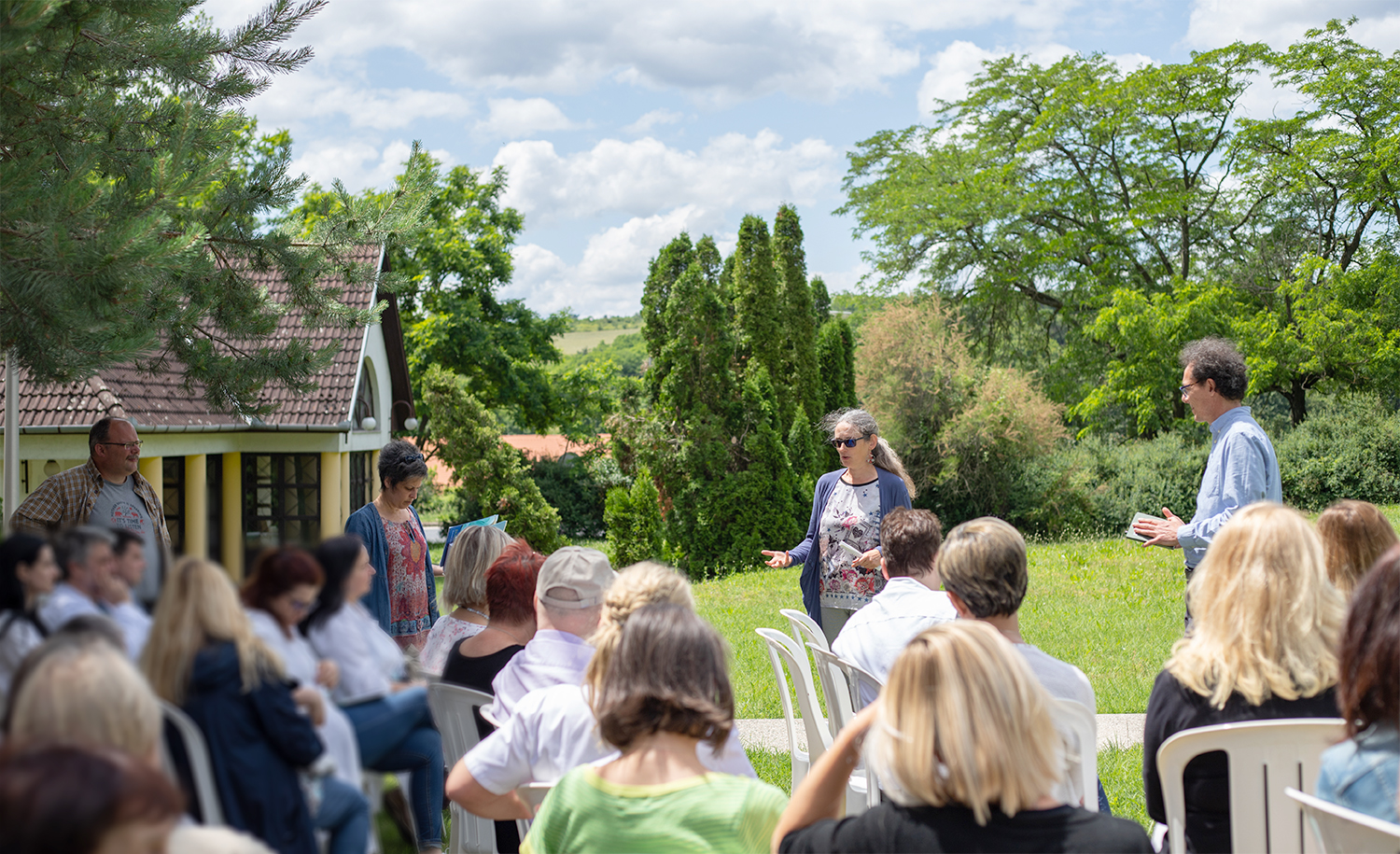 Nature and mental health in Hungary
June the 13th of 2023 was a significant day for the Healing Garden Living Lab in Hungary. With more than 40 professionals and the management of the hospital, we had our kick-off meeting at the psychiatric hospital, where the field work of our project is taking place.
After a short meeting with the management of the Hospital where we discussed the next steps of the project, we met the medical staff – key actors of our common work. Sitting in the garden that will be re-designed and transformed according to the needs, ideas of all living beings dwelling currently in the site and with the contribution of people with mental conditions as well as medical and therapeutic professionals supporting them in their recovery, we discussed the main objectives of the project, some initial questions, dilemmas, and ideas.
The Hospital provides in-patient services for 462 people, as well as out-patient services for others during weekdays. The institution is located in a several-hectare green area, next to the Pilis hills – one of the most spectacular natural areas surrounding the Budapest urban agglomeration. The largest part of the hospital garden is currently covered with plain grass and some trees – the Coevolvers project will provide the possibility of initiating a transformation of the green area into a healing garden adapted to the needs and wishes of the patients and the medical professionals and the other living beings using the area day by day. Healing gardens will thus offer assistance in recovering from mental illnesses as well as preserving and developing mental health.
During the kick-off meeting, we experienced openness and interest on behalf of the medical staff, which provides a promising basis for our future co-creative work as they all play a key role in channeling the patients' inputs into this project. We are envisioning a vivid and fruitful cooperation and a pioneer project in Hungary, providing an example of how connections to nature can again be part of our mental health and recovery.