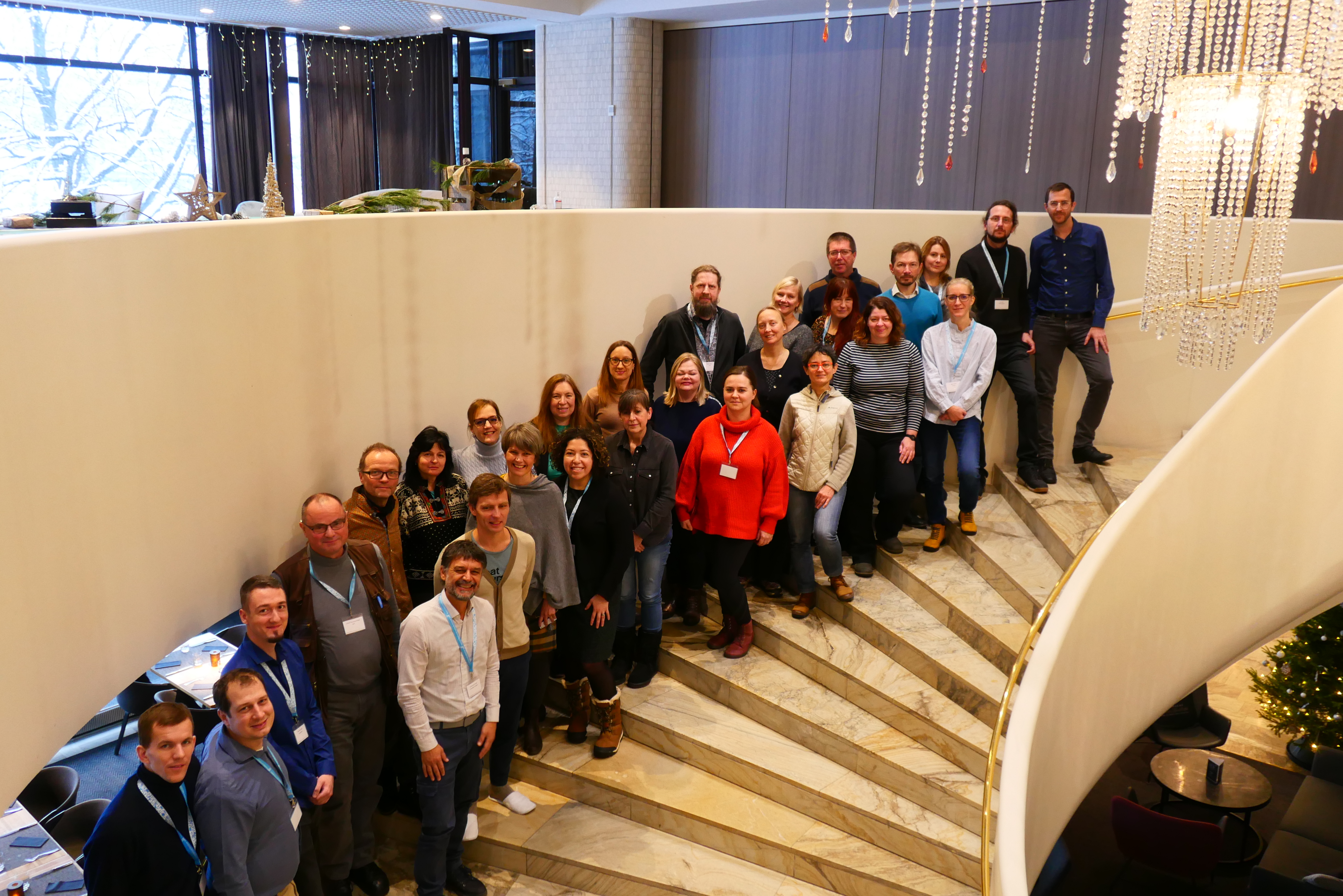 The project was kicked off in Turku
Our kick-off meeting was hosted by the consortium leader, LUKE, in Finland, in the city of Turku where we visited the Finnish Living Lab at the Pansio-Perno district of Turku.
Our project has been launched to explore how nature-based solutions can contribute to the societal change needed to address the ongoing biodiversity and climate crisis.
According to the European Commission's definition, nature-based solutions (NBS) are "solutions that are inspired and supported by nature, simultaneously provide environmental, social and economic benefits and help build resilience. Such solutions bring […] nature and natural features and processes into cities, landscapes and seascapes...". The research project, funded by the European Union's Horizon Europe programme and called COEVOLVERS, works on the co-design of fair NBS governance techniques, models, and practices – fair for humans as well as non-humans.
"There have been a very large number and variety of NBS projects and interventions around the world, and the contribution of NBS to ecological, social, and economic targets is well acknowledged, but their success in achieving their fullest potential of producing benefits is often limited", – said Juha Hiedanpää, consortium leader of the project, and Research Professor of the Natural Resources Institute Finland (Luke). "It has been approached mostly as a technical challenge, and not enough attention has been paid to the societal structures and functions",- he added.
The NBS approach of the project is embedded in both the human domain of the technosphere (such as urban systems) and the biosphere (such as the corresponding urban ecosystems). NBS combines human elements with natural components and processes, resulting in synergetic effects and hence can be considered coevolutionary. Coevolutionary both for the environment made by humans and for nature, like an urban green space designed to create affordances for humans conducive to a healthy life and for non-humans sustaining and enriching ecosystem diversity. For COEVOLVERS, NBS design and implementation call for a coevolutionary understanding of how NBS emerges, formalises, and changes.
The ultimate goal of the project is to provide an understanding of the birth and establishment of fairer NBS, especially from the perspectives of the most vulnerable humans and non-humans. For that reason, the project involves people suffering from loneliness, mental health issues, educational poverty, lack of green-space-related affordances, climate change, economic isolation due to their cross-boundary situation, city dwellers in post-industrial suburbs as well as non-humans suffering from urbanization or other aspects of the ecological crisis. The project partners believe that NBS should create a reciprocal relationship between humans and nature.
For COEVOLVERS, it is crucial to explore how nature, the human relation to nature, and NBS are understood and enabled in the everyday lives of citizens.
The project examines interactions between the technosphere (green or blue spaces modified and used by humans) and biosphere evolution, extending from the system level to the local interactions between technology, socio-cultural structures, and ecosystems. COEVOLVERS also aim to understand better how NBS are embedded in culture, practice, and values when implemented locally through the interaction of diverse societal actors. The project also focuses on the symbolic meanings and significance people attach to nature in general and people's preparedness to change their interactions with non-humans and natural environments.
In the project, several research organisations are working on the advancement of scientific theories that can support the implementation of NBS. Some key findings will be tested in the seven small-scale pilots in Finland (with the Municipality of Turku), Estonia (with the city of Tartu), Scotland (with a local community in Aberdeenshire), in Czechia and Slovakia (with a cross-border regional community), in Hungary (with people treated in a medical rehabilitation centre), and in Spain (with local shepherds) and Italy (with residents in Sardinia).
Project research groups were established using a transdisciplinary approach; social scientists, natural scientists, and different kinds of local stakeholder groups (e.g., local inhabitants) are working together.
The project also aims to facilitate local-level change in governance structures and functions in support of the European Green Deal priorities, Agenda2030, the Biodiversity and Climate Adaptation Strategies, and the United Nations Sustainable Development Goals.